Owl had warned them, "Don't play with the magic acorns!" But, of course, the mischievous squirrels had to learn everything the hard way.
Pen and digital "watercolor" drawing of two squirrels using holly berries and acorns to decorate a snowman.
Visit my Etsy shop to purchase a 5×7″art print of this design in either natural beige or festive red. Also, available as a winter holiday greeting card.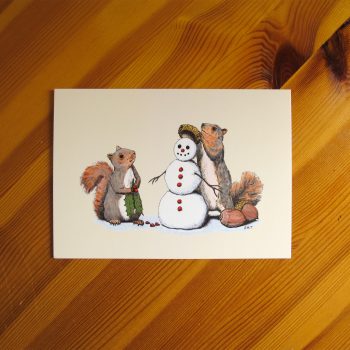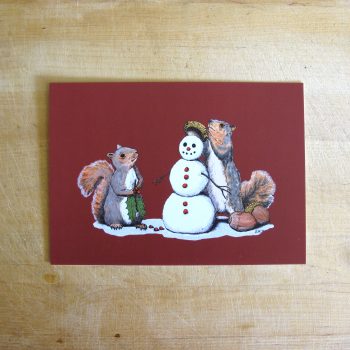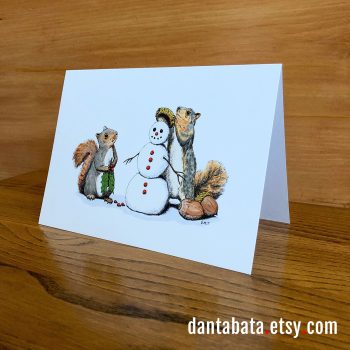 Visit my Society6 shop to purchase this design as a tote bag, throw pillow or other home decor item.



Visit my Redbubble shop to purchase this design with a natural beige background or with a festive red background.