Kitty says, "I knead you."
Visit my Society6 shop to purchase this design as a tote bag, throw blanket or other home decor item.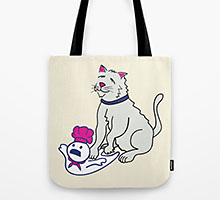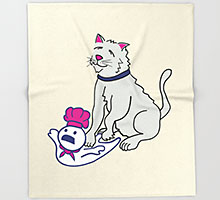 When we first see a drawing, we might imagine a flash of inspiration leading straight to the finished artwork. Many times that's what happens, but not always.
One of my favorite drawings took a few years and several versions until the art finally matched up with my imagination. The fez fish began as a 2013 sketch book drawing that I scanned and colored in Photoshop. Continue reading "Evolving Art" →